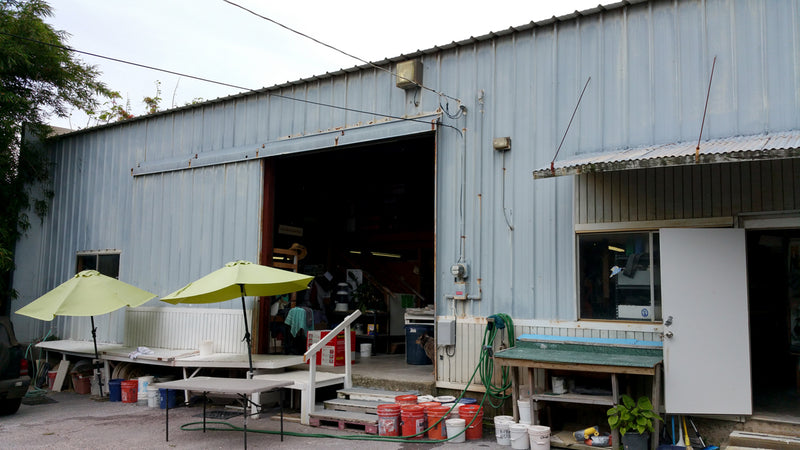 Elevate Your Imagination with Albert Molina: A Visionary in Ceramic Artistry
Artistic Genesis: Albert Molina's exceptional journey as a celebrated ceramic artist was ignited by an unassuming ceramic elephant he crafted during a 4th-grade art class. Originating from the vibrant landscape of Southern California, Albert's artistic horizons extended to diverse mediums, including oil painting and drawing. A pivotal move to Maui led to a serendipitous enrollment in a ceramics class at the University of Hawaii Maui in 1999.
A Creative Renaissance: Within the hallowed halls of ceramics, Albert unearthed his profound artistic passion, experimenting with shape, form, and a captivating array of glaze colors. His creative outpourings evolved into a stunning portfolio, encompassing ceramic tiles, wall art, bowls, and sculptures, distinguished by their captivating, glass-like glazes.
The Epitome of Elegance: However, it is in the realm of ceramic bathroom sinks that Albert's visionary brilliance truly shines. An encounter with an acrylic, multi-colored sink in a friend's home served as the catalyst for an audacious challenge – to craft both functional and breathtakingly beautiful glazed bathroom sinks. The initial hurdles were immense, but through relentless determination and meticulous research, Albert emerged victorious.
Masterpieces in Every Basin: The result? Exquisite sinks that transcend mere functionality, bearing 3D designs of turtles, flowers, and whales, creating a dynamic Hawaiian tapestry within each basin. These masterpieces now stand as the epitome of tropical and modern bathroom decor, leaving beholders spellbound.
A Global Artistic Luminary: Today, Albert Molina enjoys international acclaim as a distinguished ceramic artist, particularly renowned for his above-vessel sinks. The beauty of his narrative lies in the fact that it all began with a ceramic elephant, a sentimental gift to his grandmother, cherished until her passing at the age of 96. In a heartwarming twist of fate, that same elephant has returned as his iconic emblem.
The Essence of Artistry: Albert's journey embodies the essence of creativity and unwavering resolve, showcasing that even the most unassuming beginnings can culminate in extraordinary achievements in the world of art. His work is a fusion of tradition, innovation, and boundless imagination, resonating with art enthusiasts worldwide. Explore the enchanting world of Albert Molina and experience the limitless possibilities of artistic expression.